What We're All About
Building a website can be time consuming and we know you're busy! So we've taken the hassle out of it by building everything you need to start your Health Coach Website into a single, well-oiled content marketing machine. Now you can focus on your health coaching practice, your life, and all the things you care about.







What Features are Available?







Customizable Templates
Choose from three beautiful customizable templates designed specifically for Integrative Nutrition Health Coaches.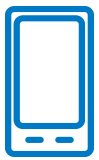 Responsive Websites
Half of your traffic comes from users on smartphones and tablets. Deliver an optimized website experience on multiple devices with responsive design.



Easy Content Control
Drag-and-drop features enable you to easily manage text, images, and video, all in a search engine friendly package.